a site-specific installation as part of Lea Petříková's GAMU exhibition "BALANCED".
María Prada has accepted our invitation to complement Lea Petříková's exhibition "BALANCED" with one of her own. Her authorial origami structure will react to certain central moments of Lea's videos, and reflect on the relationship between man and animal and on the acrobatic features connected to ancient bull rituals.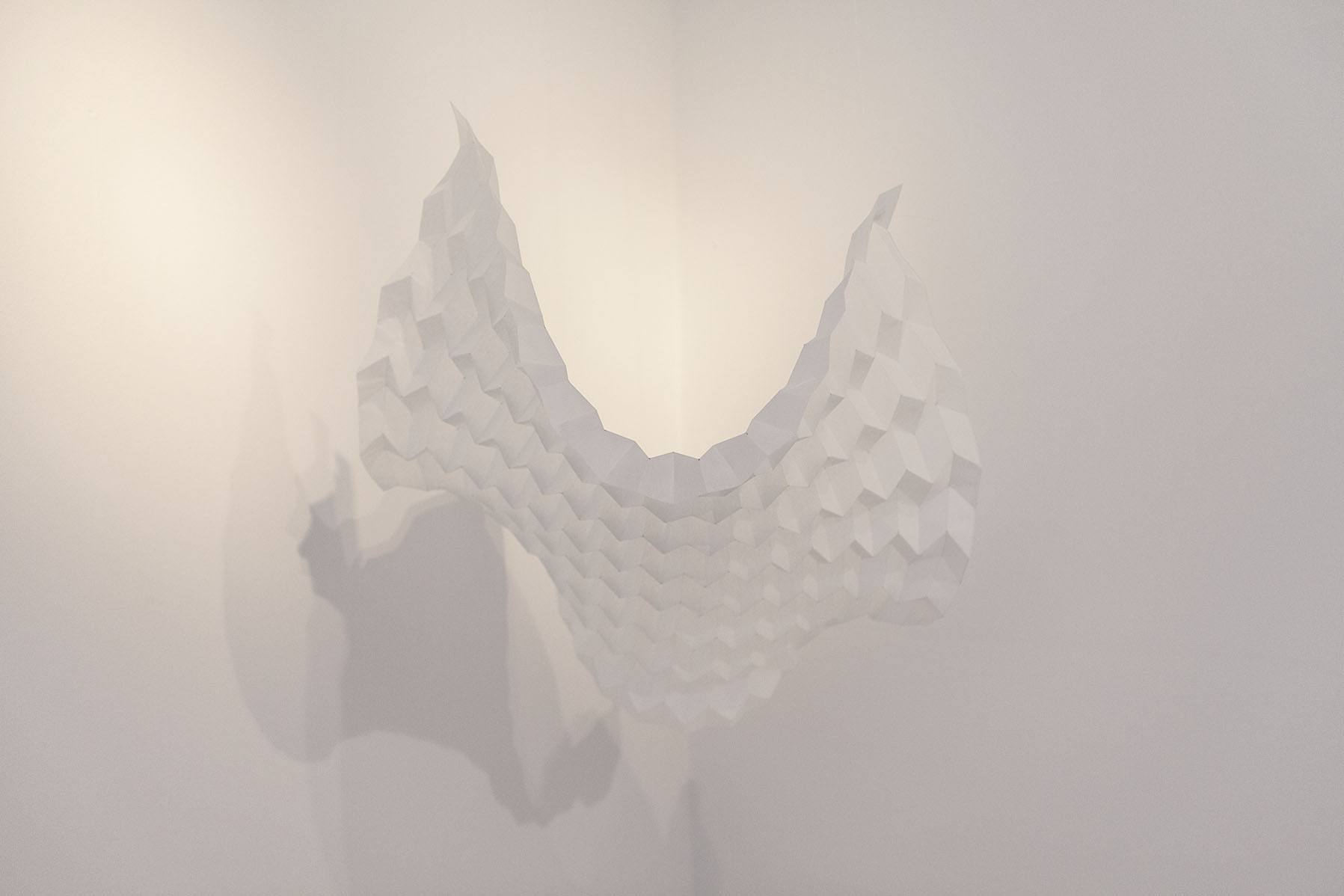 María Prada is a Spanish visual artist who lives and works in Pontevedra in Galicia. Her original education was in architecture. She studied the arts at the University of Vigo, where she is currently finishing her PhD project focused on the relationship of paintings and their material supports. In 2017 she presented its practical outcomes on her first solo exhibition. María Prada focuses on theoretical research and on collaborating with other artists.