13. 5. – 31. 5. 2017 (opening: Friday, May 12th, 2017 at 6 p.m.)
curated by: Sara Pinheiro
graphic design: Jan Slabihoudek
The exhibition "Non-Functioning Functionality" presents recent works by Marloes van Son (NL), an artist dedicated to the construction of sound instruments and electromechanical installations. By means of repurposing ordinary objects, her practice explores natural phenomena and everyday appliances. Straddling the space between the functionality of an object and the emotional response to what it does, the audience can find a cryptic mode of acquaintance which however remains universally accessible.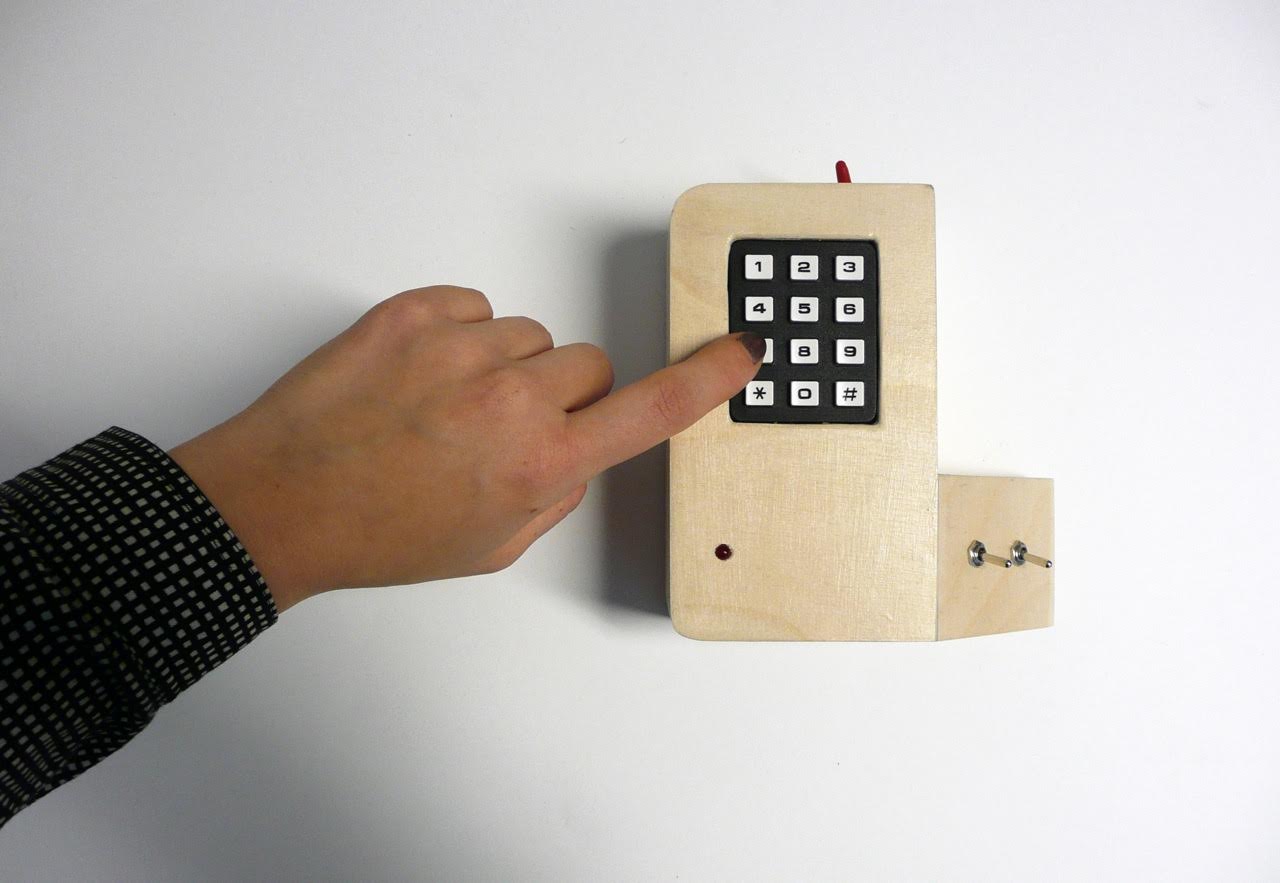 Non-Functioning Functionality includes the installation "FILTER" and "Devices" project.
The installation "FILTER" invites the audience to examine flexible barriers while exploring the system behind the installation. Increasing the amount of movement from the audience in the space symbolically poses a growing "threat" to the installation. As a defence mechanism, the water will bubble more violently and light will shine brighter. FILTER controls water, sand and air to create alternating moments of light and darkness, and of bubbles and silence.
The "Devices" project combines unexpected and unfamiliar elements with a recognizable everyday interface. The audience is encouraged to explore these experimental sound devices, thus becoming acquainted with their underlying electrical principles.
The exhibition includes a workshop in which the artist will share her know-how, her strategies and her fascination for electronics.
Marloes van Son currently lives and works in Helsinki (FI). Her recent events include a solo-exhibition in the Tekniikan Museo (Helsinki, FI), an artist residency at Titanik (Turku, FI), and a performance in Third Space (FI). She was part of the Supermarket art fair of 2017 (Stockholm, SE). Some of the festivals she has contributed her works to are the DASH festival (FI), ITGWO festival (NL), and the Shiny Toys festival (DE).